Hallelujah! It's FRIDAY! I really want to run to the mountaintops and frickin' scream. I'm so excited to just have a *weekend* to do nothing but attend baseball games and LAY around. My homework for the semester is due tonight (a final website project) and me and the boy can just hang out and have nothing to worry about. I have two baseball games to attend this weekend (oh, I know, I'm pumped) and some relaxing. Let's just say it has *been a week.*
To start with, visit my guest blog at
Keeping Up With Kelly
. It's all about my favorite thrifty sites. Check it out
here
.
Time for surveys! Let's see if I can participate in every.single.Friday.meme out there.
Fill In The Blank Friday
1. My absolute favorite movie of all time is Tommy Boy. I still laugh every time I see it. The Wedding Singer is a close runner-up.
2. My favorite movie as a child was The Wizard of Oz.
3. The best movie quote ever is something I blogged yesterday. This quote from Lost in Translation has really stuck with me since I started college.
Bob: You'll figure that out. The more you know who you are, and what you want, the less you let things upset you.
4. My favorite actress is Isla Fischer but I have a girl crush on Christina Ricci (pre-Bobblehead).
5. The movie I could watch over and over is The Wedding Crashers. I have a thing for Vince Vaughn.
6. My favorite movie genre is raunchy trashy comedy. The dirtier, the better.
7. A movie I'd like to watch this weekend is The Hurt Locker. We Netflixed it and it's just waiting for me to watch it.
Yay! I love Neely's blog and she made Fuming Fridays. Today is the first day, so I *had* to participate even though I'm not exactly "fuming" at anything. What's getting me mildly ticked: Not having enough time to do my project. It is due at midnight and I'm (seriously) neglecting it.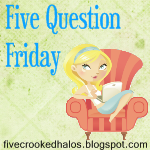 1. If you could, would you go back to high school? Nope. No way. No how. I mean, it's just no fun. No freedom, no (legal) alcohol, no nothing. It's *boring.* I'd take being in my twenties any day of the week.
2. If a genie appeared and granted you two wishes, what would they be? (And, no saying "more wishes".) I'd like to be finished with school. I would also like to buy a beautiful and amazing house with a big yard and a porch and a pool.
3. What kids show do you secretly like? Does Gossip Girl count?
4. What is your beverage of choice? Coke Zero. Even better: Cherry Coke Zero. If I'm out drinking I'd prefer a Bud Light Wheat (I pretend I'm on a diet!), a cider or maybe some sort of fruity concoction.
5. What is something that you would change about yourself (or are working to change in yourself)? I'd like to lose some of that body fat and get toned. As far as personality wise, I wish I had more patience... or more productive.