Just a little something to pass the time while the ham is cooking...
Six Degrees of Blogging can help you discover new blogs as you visit some of the buttons on your blogger friends' websites.
Here is how it works:
Start by clicking on a button on your blog. Then on that blog, you click on another blog button and so on and once you get to the sixth blog, you do a small feature on that particular blog and let them know that you found them through 6 Degrees of Blogging. I found this on Simply Stacie and linked up
here
!
#1 Krystal's Kitsch
#2 Confessions of a Law School Dropout
#3 A Note on the Screen Door
#4 Living on Sweet Tea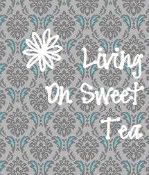 #5 Love, Actually
#6 Fingerprints on the Fridge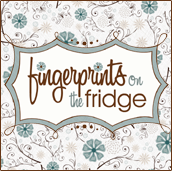 Fingerprints on the Fridge is a cute crafty blog written by Rachelle. Every Friday she has a Feature Yourself Fridays where you can share your crafts from the week. Some of Rachelle's projects are just gorgeous. She is definitely an inspiration.
*This was a neat little meme. I found four new blogs to follow. :)