Since I've been slacking in the content department, I've joined Katie to do the 30 Day Blog Challenge. There's a lot of people signed up to participate as a group, so this should be pretty neat. Go ahead and sign up!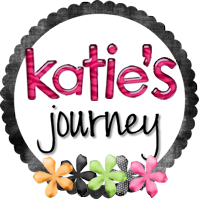 Here are the blog topics (posted so I don't forget them!):
Day 1-Introduce, recent picture, 15 interesting facts
Day 2-Meaning behind your blog name
Day 3-Your first love
Day 4-Your parents
Day 5-Your siblings
Day 6-A picture of something that makes you happy
Day 7-Favorite movies
Day 8-A place you've traveled to
Day 9-A picture of your friends
Day 10-Something you're afraid of
Day 11-Favorite tv shows
Day 12-What you believe
Day 13-Goals
Day 14-A picture you love
Day 15-Bible verse
Day 16-Dream house
Day 17-Something you're looking forward to
Day 18-Something you regret
Day 19-Something you miss
Day 20-Nicknames
Day 21-Picture of yourself
Day 22-Favorite city
Day 23-Favorite vacation
Day 24-Something you've learned
Day 25-Put your iPod on shuffle, first 10 songs
Day 26-Picture of your family
Day 27-Pets
Day 28-Something that stresses you out
Day 29-3 Wishes
Day 30-a picture
Day 1-Introduce, recent picture, 15 interesting facts
Why, hello. If you're here you have probably seen my blog before and know a little bit about me, but here are some random (maybe interesting) facts to get reacquainted!
01. I love Macy's. I don't need any other store for clothing. I would be completely content there.
02. I know Vera Bradley is for old ladies, but I love it. I try to spread the love by giving Vera Haters some printed totes, but they aren't always met with excitement!
03. I like to read the newspaper. Yes, the actual printed newspaper that gets delivered to my doorstep.
04. On that same token, I like to clip coupons. It's kind of fun and becomes a game for me... just what exactly can I get for cheap this week?
05. I'm addicted to Daily Deal and Sample Sale Websites. 6pm.com, Woot, Target's Daily Deals, Rue La La, Ideeli.... oh goodness. I wish I could learn how to block those sites!
06. I love Coke Zero (but am trying to stay away from sodas lately).
07. I am getting married in 129 days. AHHHHHHHHHHH
08. I always thought I was a very organized person, but I'm (apparently) not. My office is a mess, my purse is cluttered, my car is a wreck... When did I lose control? (Maybe it's the graduate school classes or the wedding planning?)
09. I like to give gifts--even if I don't get anything in return. In fact, sometimes I'd rather not get anything in return...some people are just bad gift givers! Is that bad to say? I would rather just not get anything than something I can't use. Hey, I'm being honest! ;)
10. I may not follow every sport faithfully, but I love to watch games in person or on TV. Baseball is my favorite.
11. I like postcards--especially ones related to vintage advertising or alcohol.
12. I also like cardboard coasters--the kind you find in bars and restaurants. I don't know why I've taken a liking to them recently, but I find them neat. (Side note: Someone sent me a beer coaster POSTCARD the other day and it blew my mind. Must. find. those.)
13. I've never seen snow.
14. I hate to fly (I think it has to do with me not being in control).
15. Seeing live music somewhere (even if it's the worst local band in a dark bar) is my favorite thing to do on a weekend.
Day 2-Meaning behind your blog name
There's not much to know! I wanted something that began with a 'K' that could describe a random hodgepodge blog. Kitsch worked perfectly!