Day 4: Tips/Tricks to a Budget Friendly holiday season

I think a lot of great advice has already been shared, but here's my take on it!
*Develop a shopping list that is for your core people (parents, spouse/boyfriend, close friends) *early* in the year! Sales are not just on Black Friday people--they are year-round! I'm done shopping for everyone my core list (except my fiance') & I have been since about October.
*Sites like Ebates and MyPoints were helpful in racking up cash back for purchases (or points, in the case of MyPoints). I have made $30 back from my online purchases from Ebates and I've received about three $25 gift cards for my favorite restaurants from MyPoints! Those gift cards have come in handy on date nights.
*Daily Deal sites like One Kings Lane, Ideeli and RueLaLa have been quite kind this year! One Kings Lane and RueLaLa were giving new users a $20 credit which I promptly used for gifts. One Kings Lane has housewares--even though it's discounted, it can still be pricey--but that $20 credit was awesome! Even without those credits, these sites are still a good place to look for handbags, jewelry and even clothes (if you're the type of person to give those things to your family and friends!).
*One thing I always seem to do is to have gifts just on hand. Using coupons or browsing clearance racks which usually have such cute things (especially at Target!), I always have pretty cool gifts for anyone at anytime. Now, this might not sound like a "personal" way to gift friends and family gifts, but it's really handy to have some cute gifts around at all times for acquaintances, office pals or neighbors. You never want to be caught empty handed! It also cuts down on the extra frivolous gift shopping I have to do this season. Like I said, everyone is *done!*
Day 5: Favorite Holiday Movie/TV Show Special
Loving this topic! I have too many to share :)
Cried every time I watched this!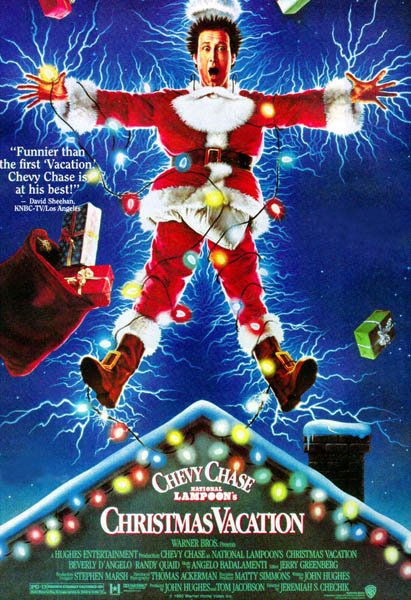 A classic, how could you not *love* this?!
Too cute. Love Tim Allen!
It's so bad...it's good!
Again, another classic.
Makes me laugh every time I watch it!
Love it.
Another movie where I just cry but it's sooo good!
I really liked this movie, but I haven't heard many other people who have seen it.
&, last but certainly not least,
GREMLINS

!! Ahh!!