It's amazing how a nice weekend can leave you feeling so refreshed! I'm back to "normal" (whatever that is) and have conquered cleaning the house and most of my homework. Things are almost unpacked and put away. I can't wait to get my pictures so I can begin my recaps! But, for now, here are some wedding tidbits in bullet list form. I can't wait to remember my wedding weekend through photos. It was truly unforgettable!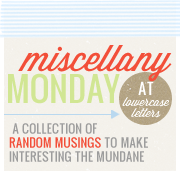 The week before the wedding was a complete blur. I am so glad I had the week off from work or else I never would have accomplished anything!
I remember we tanned, we gossiped, we shopped, we did our nails and toes.
We taste tested the specialty shots we were making for the reception.
We raided Total Wine for a lot of wine (Moscato ended up being a crowd favorite, all the bottles were killed by the end of the night).
The rehearsal dinner was a total blast. Everyone was ridiculously smashed and we had a balcony party in the girls' hotel suite. Some people that are craftier than I helped finish the cootie catchers that we used as part of the centerpieces. God bless them! I wasn't sure those would ever get folded.
The groomsmen received personalized Crown Royal bottles at the dinner. I don't think anyone's bottle made it to the next day…this definitely resulted in some problems later on. Someone lost their keys, the groomsmen lost their gifts (or drank them, whatever), and I'm sure there are other things that went wrong.
In a late night party in the boys' room… the groom ended up with a fat lip and one of the groomsmen had a swollen black eye. Another groomsman was bit by one of my ladies…on his nose. Don't ask. I don't know the details. There was apparently a wrestling rumble going on! Both groomsmen had to stop by the bridal suite for some airbrushed makeup before the wedding. This hid the bruising!
In a last minute decision, we used carnations for the centerpieces. Cheap, cute, and looked great with the milk glass pieces. I was very surprised.
We finished my brooch bouquet an hour or so before the first look was planned. Talk about procrastination!
One of the groomsmen tried to light a cigarette while walking down the aisle. My planner scolded him but that didn't stop him from lighting up as we read our vows! I did not know this until after the honeymoon. I'm glad I didn't see… I'm not mad… It's just silly. I hope the photographer documented this!
The trolley we rented for the bridal party was certainly an experience… the driver was not interested in our rowdy behavior and we were almost kicked off!
The BBQ buffet was sooo good! I am so glad we went that route.
The reception was a serious rowdy dance party. The DJ played some great music and everyone seemed to have a great time.
There was a big debate about whether we were having a band AND a DJ at the wedding. We were not sure how it would work… but it did. Scott even serenaded me. :) More on that later!
By the end of the night, all the kegs were empty. The shots were gone. The trolley was full of our guests being taken to their hotels.
It was such a fun night and it was the perfect way for us to begin our lives together. It was such a reflection of "us" — even with all the craziness! =)
P.S–Don't forget that Jen & I are giving away some sweet video games! Today is your last chance to enter!
Recipes, Printables, + More!
Grab your free Clean & Organized Ebook when you subscribe. Look for weekly free printables available only to subscribers along with a community and more!
Cook, craft, and celebrate on a budget! I'm a Florida mom, wife, and blogger who wants to inspire you to celebrate the every day. From easy recipes to fruity cocktails, Krystal's Kitsch is a place to enjoy a sweet escape.