This couldn't be more appropriate. We are on a house painting mission and are currently talking about what we want our space to look like.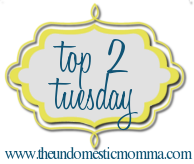 1.) A Blue & Gray Bedroom
Something about just makes it looks so peaceful, comforting and relaxing.

2.) A dash of color in the living room
I love everything about this!

I've clearly decided blue & brown are going to be the living room colors ... it's just trying to figure out what to paint on the walls!