bookI admit I have been skimping on the memes lately due to the wedding recaps, but this week I actually really liked the questions! I think I *must* participate today. =) Here's a mishmash of all the goods:
1. This weekend I'm working the Katy Perry concert tonight with the radio station, heading to see a sweet band tomorrow night at one of our favorite local spots, and having a Bridezillas beach party on Sunday and I am so looking forward to what the show airs! LOL
2. My last vacation was our honeymoon which was a cruise to Honduras, Cozumel, Grand Cayman, and Costa Maya.
3. My next vacation will be to the Florida Keys this August!
4. My favorite way to relax is watching the sunset at the beach.
5. When vacationing one should always pack more than enough! I am not an overpacker, but I believe in having a few different choices. I dress on mood. :)
6. When vacationing one should never fall asleep too early! I did this on our honeymoon a few nights and I felt so bad. However, a full day in the sun + booze + excursions = very sleepy newlywed.
7. The best part about a vacation is eating and drinking new things. I love to try different stuff while traveling!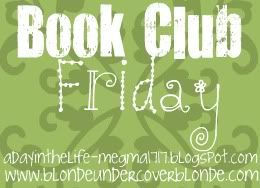 Just Finished:
Squrriel Seeks Chipmunk by David Sedaris
Amazon Synopsis--"Like a modern-day Aesop or La Fontaine, Sedaris has his darkly comic and deeply cynical (if somewhat rambling) morality stories enacted by animals." Basically... it's a book about bad ass animals. They swear, steal, kill. It was definitely wacky. I'm not familiar with Sedaris' work, but everyone seems to rave about him. Overall, this was just okay. I'm glad it was an audio book or else I don't know if I would have finished it.
Just Started:

Badass: A Hard-Earned Guide to Living Life with Style and (the Right) Attitude
by
Shannen Doherty
Amazon Synopsis--"
Badass
is a straightforward, but exciting journey to finding your inner badass and living life with moxie and style. Shannen shares intimate personal stories, like how both her parents nearly died when she was very young, and how these events have made an impact on her life. She also offers tips for using newfound confidence in relationships, and gives advice on dating, friendships, and handling "frenemies." And she has lots of fun, creative ideas for living life to the fullest, from entertaining and vacationing to decorating and shopping. Woven throughout her tips and advice for living the badass lifestyle are photos, providing an intimate look at Hollywood's favorite female badass."
So far -- it's a pretty cute book. Lots of funny quotes and pictures of Shannen growing up. It's definitely not a "tell all" celebrity book--just a book that is meant to inspire and motivate. There were a few pages about how to deal with people on the internet who are haters. I'm going to have to revisit that chapter when the show airs (I already have weirdos leaving me weird comments about my weight!).