Do you "journal?" I wasn't sure that I did but now I am a full-on journal user. I've always written online diaries (Hello, Diaryland circa 1999 and Livejournal throughout high school & college), but it was time for paper journals to come back. I have been loving prompt based journals lately (I've purchased THREE!) and they are a great way to document your life at that current moment or get you to think about other topics. Whenever I use a journal, I end up feeling... happier?
One set of products that I have been loving lately are the Gadanke journals. I'm not sure when I first saw them, but I had to try them out. I decided to buy the
Something Serious with Something Silly" list journal
. On the website, this is the description:
"There are lists for what's under the bed and passport stamps you're gonna get. There are puffy lines for some-day dreams and the sunny things that make every bit of your world better. Brace yourself for the most casual, exciting 30-word memoir you've ever written.
How it arrived
Here is the one I picked! :) Hot pink!
I took this with me when we went to the Keys and I started a few pages... when we moved I did a few more... and now it's DONE. Well, there's ONE page that isn't done yet but it WILL BE soon.
My title page:
And... a peek inside. Some of my pages are totally personal and WAY LAME so I won't share those. ;-)
Sweets that make the world go 'round. On the side I said my "sweets" are intangible objects. :)
Lists
What makes everything better...
I promised myself I wouldn't buy another journal until I finished this one... but I CAVED and got the She 1.0. It's SO fun. The pages are adorable and the quotes and prompts are amazing. I wish I had come up with this stuff.
I got the lime color!
A peek inside: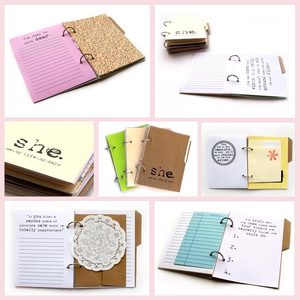 I can't wait to tackle this journal next!
I wrote the creator of Gadanke who offered a 10% off code for you all if you want to get into journaling! This is good on EVERYTHING at Gadanke--and they sell more than just journals! The code is:
KRYSTAL10
(Code is good until Oct 28 at midnight mountain time (MDT))
Christmas is coming -- these two journals below are going to make great gifts for two of my friends. :)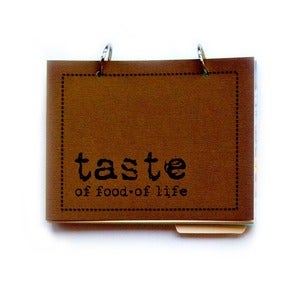 The Taste Recipe journal
. It has "12 thick recipe cards and remember when cards are the perfect place for writing down favorite recipes and the stories and people behind them and 64 pages of journaling pages and prompts are perfect for really digging into the tasty stuff."
You Are Loved Baby Book
I hope you enjoy these journals as much as I do... the next one I buy for myself will be the She 1.1!
shop :
www.Gadanke.com
blog :
www.MakingThisHome.com
facebook :
www.facebook.com/Gadanke
*I did not receive
anything
to do this post. I just seriously love her products and contacted her to let her know! :)