{I have a creative guest post for you today! One of my sponsors sent this over and I'm happy to share this creative project with you. Happy Weekend!}
Hi! I'm Jennifer from
Living the Creative Life
and I'm so excited to be getting to write a guest post for you guys today! I'm going to talk about
my inner artist
, and then give you guys a fun
DIY art project
to try!
*****
Art is one of those things that I always sort of feel like I shouldn't like to do anymore. I'm not sure why, but my logical brain likes to tell me that art is a childish thing that I should've given up back when I matured to the ripe old age of six. And yet... here it is, nearly thirty years later, and my heart still longs for it.
Though I've embraced my writing and photography tendencies long ago, art for art's sake has always just sort of been shoved to the side, so to speak, as though I shouldn't
want
to play around with colors and textures and fun stuff like that. It's only been in the last year or so that I've come to realize what a travesty that is. Art is in my blood... it's what makes me ME! It's how I see the world, and to not pursue that would be criminal.
So... I was reading
The Artist's Way
last night and it reminded me that our inner artist really
is
like a child... but that's a good thing. Children tend to not censor themselves. They don't ponder whether or not they
should
like to do art... they just dive right in and do it.
I was feeling rather gloomy in general as I was reading all this, so I thought... "What better time to work through it then by playing in some art?" My first instinct was to create something bold and colorful... the exact opposite of my mood, but somehow that just felt right. So... I got out my trusty .001 pen (Seriously... how did I survive before I discovered these? Even "ultra-fine" Sharpies seem enormous after working with these!)
I started in one corner and drew lines spider-webbing out from each other until I got all the way to the center of the page.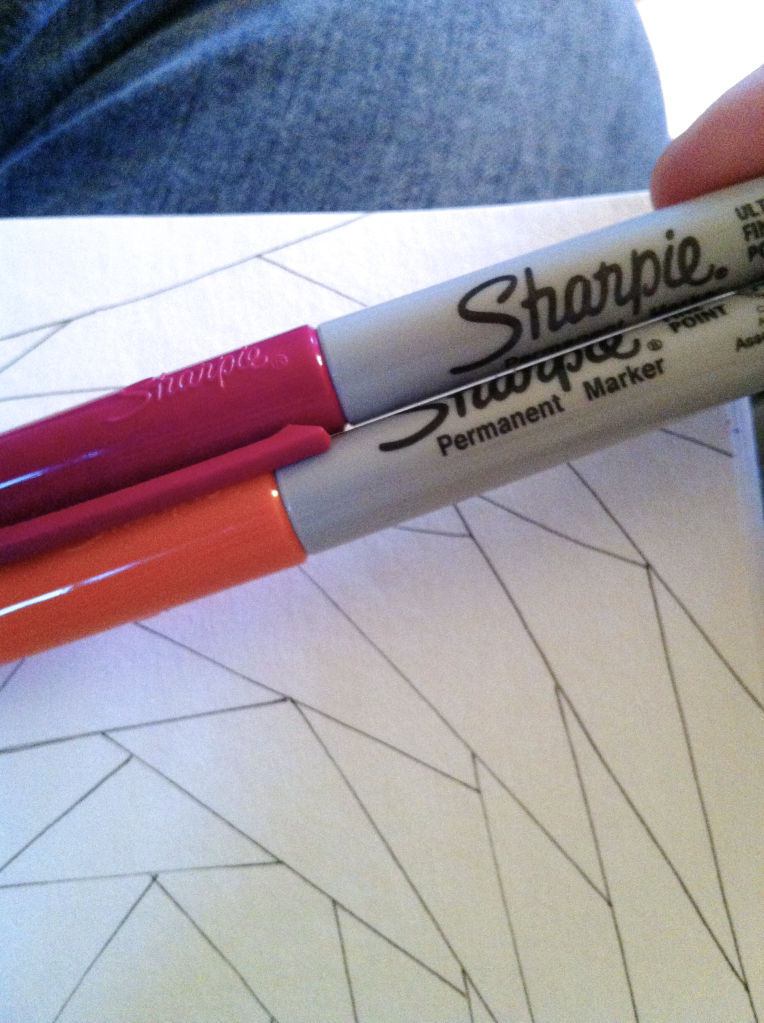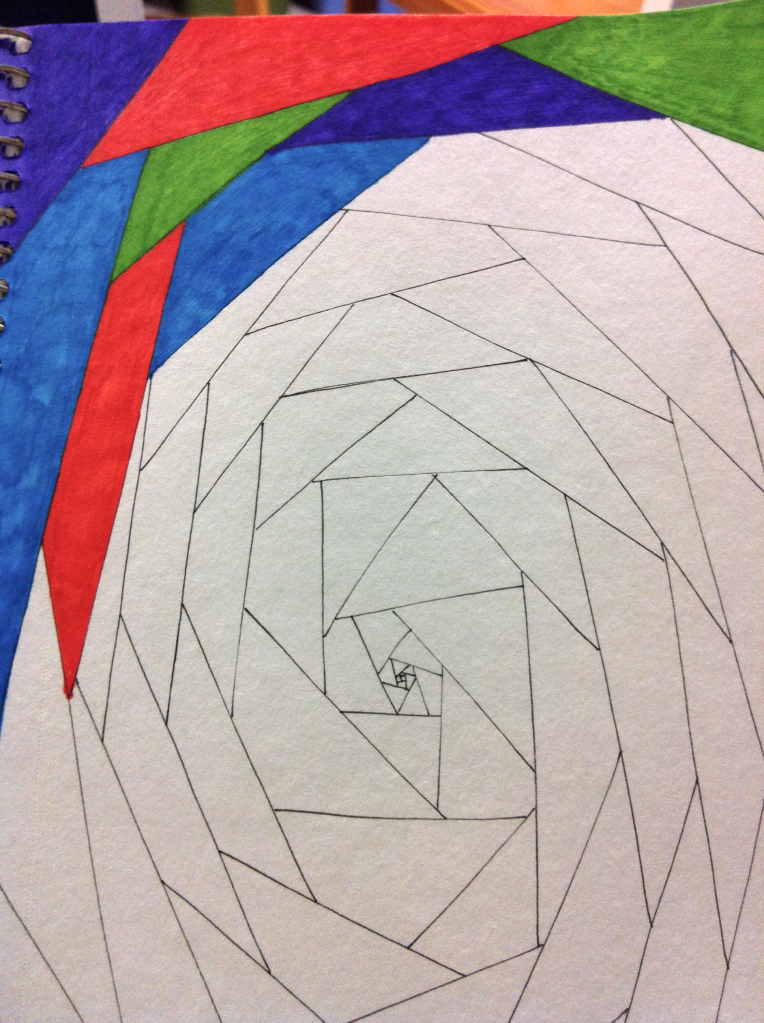 Next I took some of my "ultra-fine" Sharpies... ... and started coloring!
Even though I did try to stay in the lines... I told myself that IT WAS OKAY if that didn't happen perfectly. My inner artist child probably wouldn't care, so why should I? Trust me, it was hard letting go of that perfectionist streak in me, but I survived!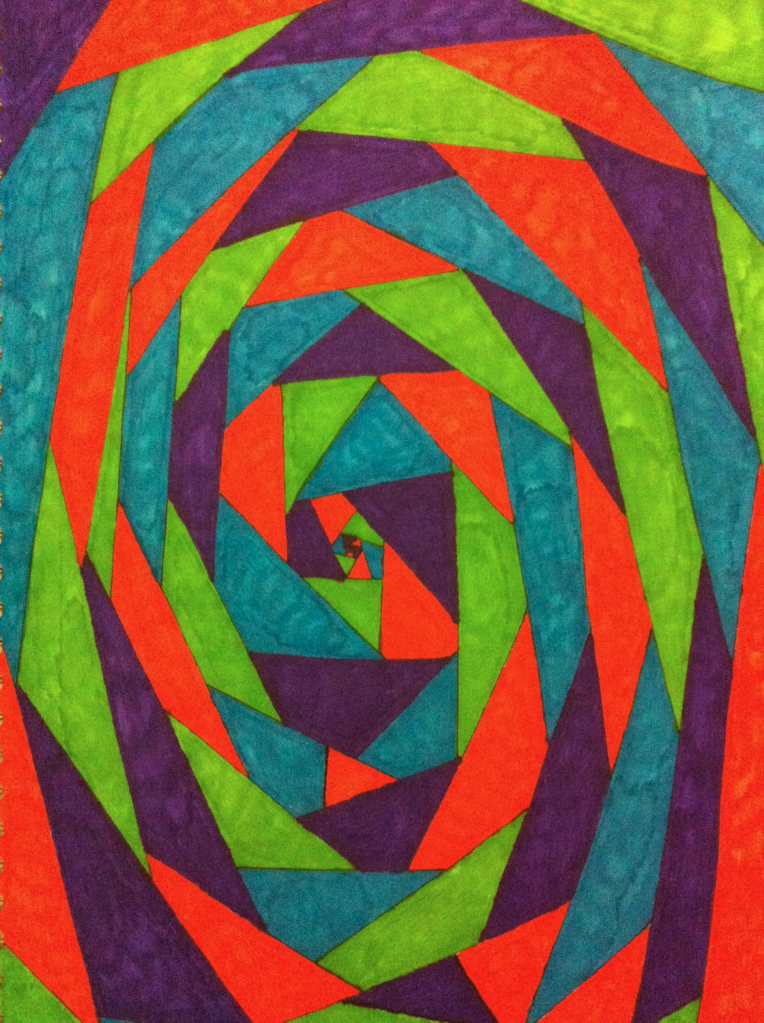 I kept coloring and coloring and coloring. It felt so cathartic! There's just something about creating that lets your logical brain rest for awhile. And here's how it turned out!! Pretty cool, huh?
*****
Do you have an inner artist child begging to come out and play? Why not grab some stickers and markers and scissors and glue and just let her have some fun!
Catch this and other creative-type posts over on my blog: Living the Creative Life.
You can also follow me over on Twitter or check out some more of my art over at my Etsy shop!