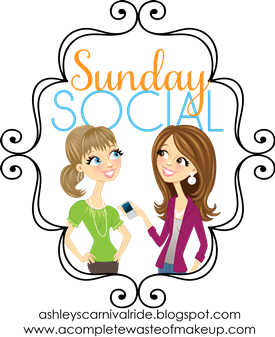 First time linking up! What better way to get people to post on a Sunday? ;)
Favorite movie of all time
? Tough. I usually don't watch movies more than once anymore! So, all my of my "favorite" movies are about what... 15 years old now?! Yikes.
Tommy Boy,
Clueless
, Knocked Up [I should watch this again since I'm all knocked up myself], Fever Pitch, The Sandlot,
HEAVYWEIGHTS
[Seriously - love this movie still], The Wizard of Oz, The Little Mermaid, Superbad, The Wedding Singer...
Favorite movie quote
? This is easy. This has been my favorite quote since ... oh wow, the movie came out in 2003. WHY AM I OLD?!
From
Lost in Translation
--
Charlotte
: I just don't know what I'm supposed to be.
Bob
: You'll figure that out.
The more you know who you are, and what you want, the less you let things upset you.
Best movie to watch for a girls night in
? Mean Girls.
Best breakup movie
? Now... is this asking a movie about a break up? Or... what is a good movie to watch after being dumped? If it's asking about the "Best Movie Where There's a Breakup" then I'm going to say Chasing Amy. He really thought he turned her straight... didn't he? Silly Ben Affleck!
Favorite celeb eye candy
? I certainly have a type.
Emile Hirsch.
Joseph Gordan Levitt
Mark Ruffalo
Which movie stars closet would you want to raid? The person that popped into my head was Reese Witherspoon!