I have a pretty sweet sponsor introduction AND giveaway today! Meet Ash and scroll down for a chance to win a basket full of summer goodies! ;D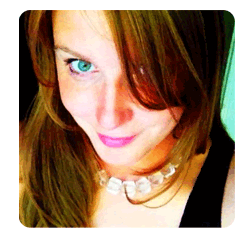 Meet Ashallann:
Hmmm, I use so many different names, which to choose? I'll go with Ash. I started my blog in 2008 as a way to prep for radio shows I hosted. Over the years it's become a bit more in line with what's happening in my life, throwing in my vegan attempts, my love of sparkle fun trends, kid stuff and more.
The best part about blogging so far:
I love connecting with people all over the world over common interests or situations. It could be food, a love of glitz. shopping obsessions, kids activities and more.
What are you planning on doing this summer?
Work work work. I run a radio station and summer time = busy time!
The Giveaway:
What's inside:
It's a summer prep basket. All sorts of stuff I find useful/necessary/fun in the summer. Great hard vinyl beach tote. Orange nail polish (because it's fun and you'd probably never buy it) , emory board and pedi stuff, eye mask to get through the bad oops sunburn, stationary and pen, the greatest big bun creator ever (like hair bun) JR Watkins creams (so helpful in summer) and water guns.
Use Rafflecopter below to enter!
a Rafflecopter giveaway