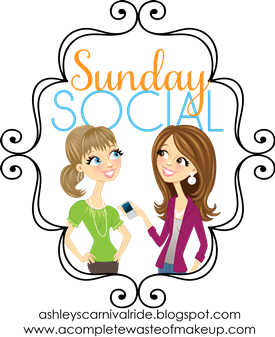 I love this week's topics. I love reminiscing and daydreaming about our next vacation... whenever that might be. This might be very Florida oriented... but go figure. It's what I know and *love* so why not!
Best trip you've ever been on:
I would say our honeymoon just because we were able to visit 4 new places in a small amount of time. We took a week cruise that took us to Grand Cayman, Honduras, and two ports in Mexico (Cozumel and Costa Maya). I can't stress enough how amazing it was to relax on the boat but then have amazing ports to explore during the day. Scenery was beautiful, the weather in February was awesome everywhere we went, and we probably drank our weight in beer. So. Much. Fun.
Best idea for a girls weekend trip:
KEY WEST
. I swear the next lady I know that is engaged... please let me take over your bachelorette party plans and let me plan a
KEY WEST EXTRAVAGANZA
! We can take the ferry from Ft Myers Beach to Key West to save time on driving (and besides, who needs a car in Key West?! No one.), and the ferry serves adult beverages. Yes...even at 7am as the boat leaves the dock.
Best idea for a couples trip:
Yes - again with the Florida Keys. However, for us, it's easy to access and pretty affordable. Two years ago we rented a house on Marathon with several people [both couples and not] and the rate was insanely affordable. We took turns cooking dinner each night, shared our booze, and just had a good time all around. Next time, I want to do a big trip to Islamorada [how about late summer 2013?] and do it up big! It's just a lot of fun -- grilling up fresh seafood, enjoying the pool [again, the FL Keys are not the place to go if you want sandy white beaches! Go to the Gulf Coast! The Keys are good for snorkeling, diving, drinking, and eating!], enjoying sunsets, and debauchery.
Best vacation on the cheap:
A cruise. Since we live in Florida, the cruise ports are nearby and offer so many specials -- especially in the off season. I've seen rates below $200 for 3-4 day cruises and with no need to purchase airfare to get to the port, it's cheaper to take a cruise then it is to stay at a hotel for the same amount of time....and on the cruise your meals are included. Win.
Place you most want to visit:
I'm not wild about international travel -- mainly because I'm a baby and don't like long airplane rides -- but one day I hope to forget about that "fear" and fly overseas. At the top of my list are countries like Ireland, the Netherlands, and Germany.
I also have a strong desire to visit Italy and Greece.
Of course anyone would be crazy to say they don't want to visit Europe, but I feel like before I see those sights I'd like to explore more places in my own country. I'd love to travel out to California, Arizona, Las Vegas, and even Texas.
Vacation necessities:
I'm guilty of over packing ... but I end up using everything I pack! I think in my head "I need 3 outfits per day." Sounds like a bit much, eh? But.... I end up dressing on
mood
.
George: I happen to dress based on mood.
Jerry: But you essentially wear the same thing all the time.
George: Seemingly. Seemingly. But within that basic framework there are many subtle variations, only discernible to an acute observer, that reflect the many moods, the many shades, the many sides of George Costanza.
Jerry: And what mood is this?
George: This is Morning Mist.
Since most of my vacations involve HEAT and too much sun, it's only right to change out of sweaty clothes often. They usually involve a lot of walking around too and different shoes for different activities. Cheap flip flops for fishing, nicer ones with support for walking around, "dressy" sandals for dinner... it's easy to see how my suitcase gets full pretty quickly. And, some days I'll want to wear the maxi dress I packed or I might think it's too hot for even a maxi and decide last minute on something shorter. Hence all the over packing! ;)