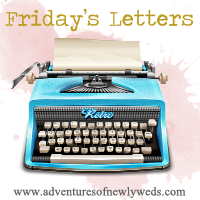 Dear
Self
, You win. You've made it THIS far and only have a little bit to go. Last night not only did we cook an amazing dinner {
Pan Roasted Chicken with Vegetables
}, we froze EIGHT meals!
Our version of the Pan Roasted Chicken & Vegetables
That's a big chunk of freezer meals already done. We will not starve after baby for 8 days. That's good to know. I used some recipes that Leah from
Everyday Love
shared and several more of those "dump" recipes from this site that I've previously pinned.
Dear
Celia
, Thanks for perking up my repetitive work week with some surprise goodies in the mail! Baby will of course love the Tool lullabies and I will enjoy trying my FIRST Butter nail polish ever! The pens, of course, will be used for the new Erin Condren calendar I bought....
Dear Baby, You're totally kicking me in the ribs right now. Cool it! ;)
Dear Coffee, I miss you. I've had a few half caf-decaf beverages...they are good but not GREAT like my usual beverage... can I even say "usual?" It's been nine months since I've had one!
Dear Sprite, I didn't really like you pre-pregnancy but now I can't get enough.
Dear Summer, You are far too hot for this large pregnant woman.
Dear Ankles, I can't wait to see you again.
Dear Husband, I can't wait for your birthday celebration next weekend. :) Just because I can't participate in the "all you can drink" shenanigans doesn't mean I won't have a good time WATCHING you drink all that you can.
Dear Self Part Deux, The baby's "nursery" better be finished this weekend. Or else.