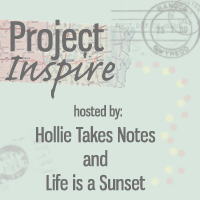 This was a great idea for a quick way to spread some cheer and inspiration to a fellow blogger's day! I was paired with
Lauren
and was thrilled with what I received!
She sent me a thoughtful note and a coffee mug with a quote that is definitely the slogan of my life right now: "Make yourself proud." After being fired as a new mom, I really kind of felt lost for a little while. What did I want to do? What should I do?
I still question my decisions pretty much daily but I know that I am making myself proud with my new job opportunity. This mug seriously made me feel like I made the right choice!